In this session our Director, Richard Docwra, is joined by is joined by Mark Barkaway, Head of Marketing & Income Generation at Albion in the Community – the charity arm of Brighton and Hove Albion football club – to explore 'how to recruit new supporters cheaply and effectively'.
ChangeStar have recently helped AITC to build their individual giving programme, regular giving scheme and recruitment plans, including touch point reviews. In this session we explore how to make the most of your charity's 'touch points' to recruit new supporters. We also look at how to build a regular giving product, build an individual giving plan and much more. The session is essential for anyone wanting a cost-effective way to recruit new supporters – whether at a football club charity or any other charity.
Scroll down to see a picture of the regular giving welcome pack that we discuss in this session.
Here is the video of the session:
And here is the audio:
Please feel free to share them with your contacts and colleagues!
This session was part of our series of Friday Fundraising Calls, which take place on the first Friday of every month (or thereabouts) and aim to bring fundraisers together and share some ideas and insights on how to do fundraising better. In each episode we are joined by a senior, experienced fundraiser to share their insights and experiences on a topic of particular practical interest and importance – from how to recruit new supporters to how to get the best from legacy appeals.
We've got some great people lined up in the coming months so please do sign up to our mailing list to receive news of future sessions and sign up for them. Sign up here http://eepurl.com/dkMhLv
Below is a picture of the welcome pack we developed with AITC for their regular giving scheme.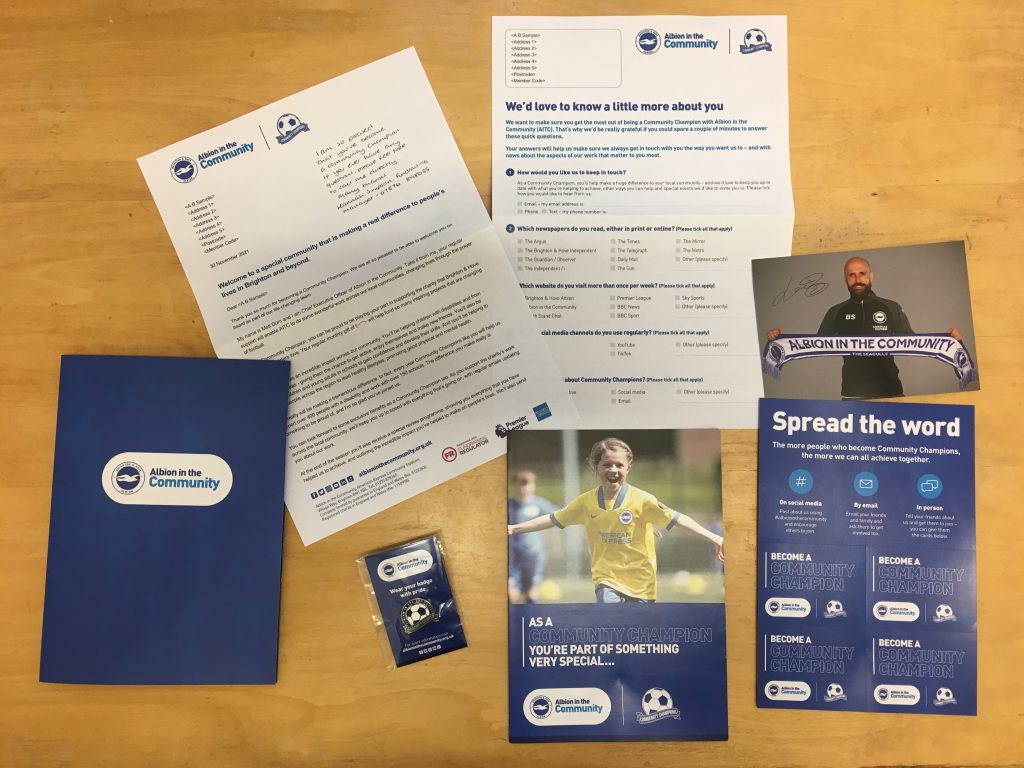 Can we help?
If you would like some help to build or improve your individual giving programme, do get in touch with us – richard@changestar.co.uk. We've decades of experience and success of working with large and small charities on strategy and creative to help them build their income.