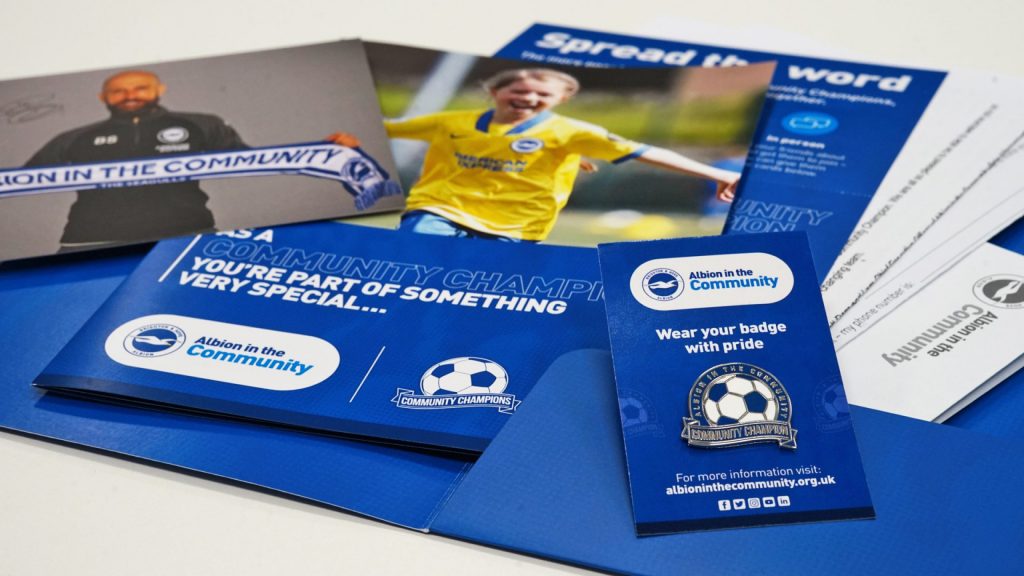 As part of our wider strategic work for Albion in the Community (the charity arm of Brighton & Hove Albion football club) we developed a specially tailored regular giving scheme that would attract supporters of the club and anyone who wanted to help this great charity's work with the local community.
We built the regular giving offer around research and intelligence about the various target audiences, their motivations, the places we might recruit new givers and the behaviours we wanted to promote to them.
We came up with 'Community Champions' – a special team of Albion fans, local people and players who commit to supporting the charity regularly with just £5 a month. In doing so they become part of a family of supporters who help the club to achieve great things in the local community, and receive some very exciting benefits at the same time.
The scheme is proving very successful!