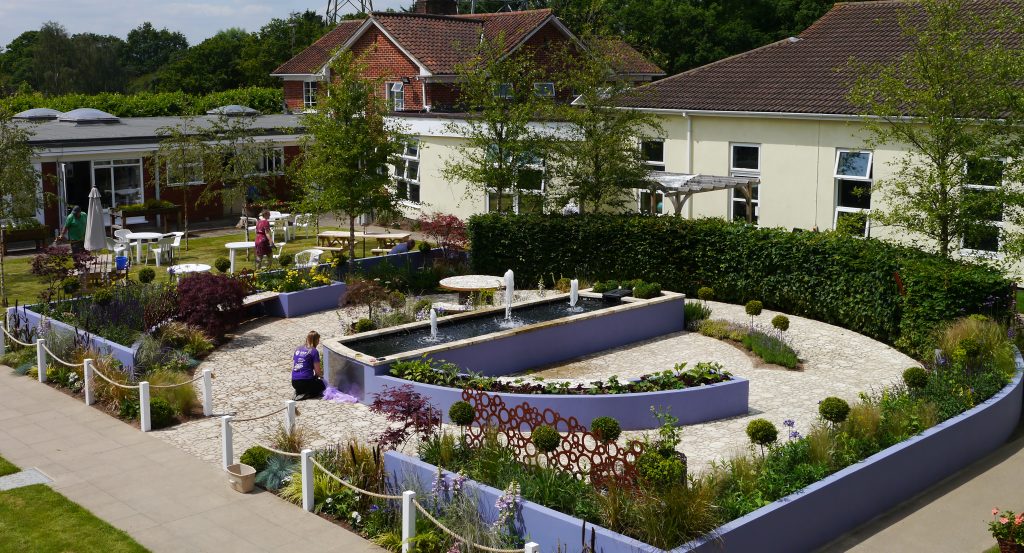 This cash appeal by ChangeStar was shortlisted for the Institute of Fundraising 'Best Use of Direct Mail' National Fundraising award.
We have produced many successful appeals for Queen Elizabeth's Foundation for Disabled People (QEF) but one of the most memorable was our cash appeal for the 'Garden for Joy'.
This was an appeal for funds to help QEF build a special therepeutic garden in the grounds of their Independent Living Services Centre in Surrey, which would transform the lives of young disabled people through gardening therapy and a much improved environment.
We produced a beautiful, colourful appeal that included a personalised proposal for every donor, asking them to become a founding friend of this important project. Critically, the appeal emphasised the benefits the garden would bring to beneficiaries, but we were able to also link the appeal to the garden's appearance at the Hampton Court Palace flower show.
Cash appeal results
The appeal was an extraordinary success, achieving an income of £89,749.70 (excluding Gift Aid contributions) and a ROI of over 5:1.
It also enabled the charity to reactivate a number of lapsed and less active supporters, and made QEF donors feel truly involved in their work.
The National Fundraising Awards from the Institute of Fundraising shortlisted this cash appeal by ChangeStar as a campaign which demonstrated the best use of direct mail in fundraising.