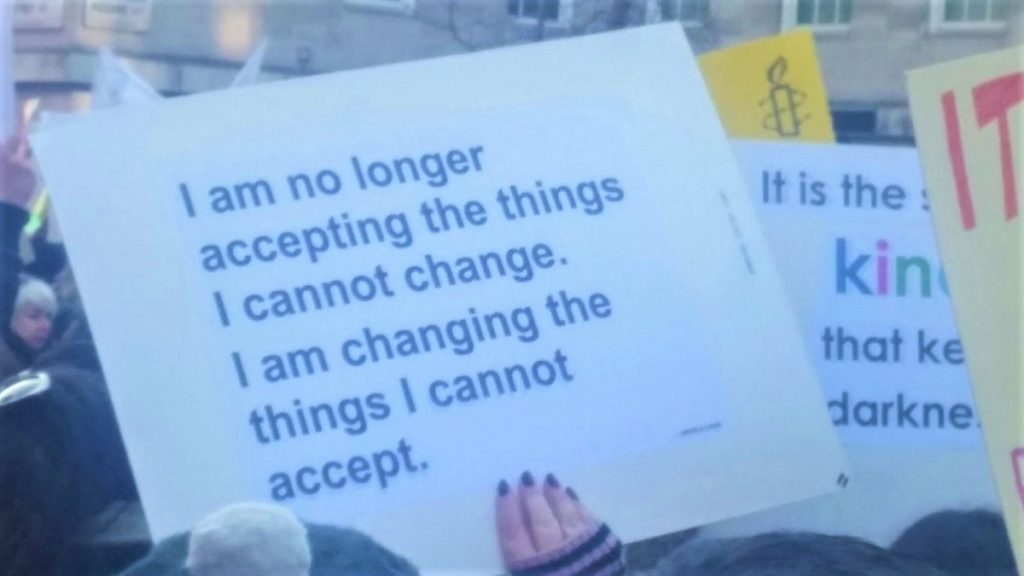 Protests can be made much more powerful by strong slogans and memorable banners. Here are a few of the best – and funniest – we've seen in recent years. Some contain a bit of fruity language – but that's kind of the point!
Send us some of your own favourites – at info@changestar.co.uk – and we might add them to the list!
Trump Presidential Inauguration, 2017
2. Women's March, 2016
3. Women's March, 2016
4. Science March
5. Stop Trident March, 2016
See more ChangeStar blogs:
Time for fundraisers to get political
How should we talk to people about changing the world?