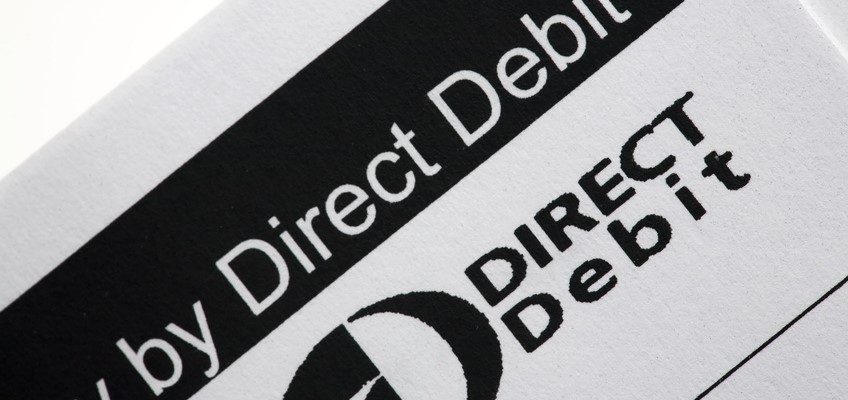 You don't see many blog posts these days from the great and the good in the fundraising sector on how to convert cash donors to Direct Debit, and there's a reason for this – it's not easy to do.
The days are gone where you could send out a Direct Debit conversion mail pack and expect to receive a 10% response rate reasonably consistently, and many charities are now struggling to convert donors in an effective way.
At ChangeStar, we're helping our clients to get the best out of their conversion activities, and here are a few of the key insights we've learnt over the years, in order to help you improve your results:
1. Make it different – this pack is one of the most important fundraising communications you'll send your supporters (alongside legacy appeals), so you need to make this clear to your supporters – it has to stand out from the others.
2. Talk about the ongoing need – this may be stating the obvious, but asking for a monthly gift is different from asking for a one-off cash gift. You have to be able to show why you need ongoing funding for something rather than a one-off gift. And this has to be more than 'monthly gifts help us meet our ongoing costs'. In a cash appeal it is relatively easy to provide a tangible ask – e.g. '£25 could help to buy a pair of binoculars for a ranger'. One of the challenges of making a Direct Debit (DD) conversion ask is to retain a similar level of focus when asking for a monthly gift, when this type of gift will often be used to pay for more than one thing over time. You need to provide the same level of tangibility and focus though – so you can show instead how it could contribute to certain tangible ongoing costs, e.g. '£5 a month could buy petrol to enable a ranger to patrol the forest by motorbike, and prevent tiger poaching'.
3. Make it focused – on a specific topic – aside from having tangible, focused asks, you also need to focus your appeal on one particular theme, project or issue. Do this rather than showing a vast array of projects or beneficiaries that regular gifts could help you fund – something that can be tempting in Direct Debit conversion appeals. You can open the letter out to talk about your wider work towards the end (e.g. your work with various endangered species), but the pack should be initially focused on a specific need – (e.g. 'help us save the African elephant') as an example of something that the regular gift could help fund. This specific need will paint a clearer picture in the supporter's mind of what their gift could achieve, and gives them greater motivation to make a monthly gift.
4. Empathise – try to put yourself in the position of each supporter in each segment that you're writing to in this appeal. Try to understand how they might feel about your beneficiaries and the areas they might feel motivated to fund on an ongoing basis. Remember that your supporters are likely to care much more about the beneficiaries than your organisation itself, so keep it in the background in the appeal, but do also consider how they might view your organisation at this stage in your contact with them – and how you should deal with this. For example, if you feel they may not know or trust your organisation enough to make a Direct Debit at this stage, provide a picture of its credibility and pedigree.
5. Personalise it – personalisation is as important in Direct Debit conversion appeals as it is in cash appeals. First, you need to base the amount of the gift you're asking for on what the donor has given in the past, and your best evaluation of what would be an appropriate monthly amount to ask them to give.  Also try to talk to supporters in as personal and individualised a way as possible about why they might want to commit to a monthly gift at this stage. Make it a human conversation rather than a mechanised, faceless request for funds.
6. Reassure your donors – making a new monthly Direct Debit is a significant commitment to make, so it's important to reassure your supporters that they can cancel it at any time.
7. Make it easy – although we as fundraisers like to think the process of setting up a new Direct Debit is quick and easy, in reality it involves a bit of admin – such as finding your bank details. Make the process of filling out the form seem as easy as possible by making the form clear and simple.
8. Make it urgent and time-bound – although you are asking people for gifts to fund ongoing work, you still need to choose a topic that is urgent and requires people to respond quickly. You should also set a reasonably short deadline for response – like a cash appeal. For example – 'Reply by 8th July – so we can start funding the project this month'. This deadline must also of course be genuine.
9. Make an offer to prove your impact – people are bombarded with charities asking them for monthly gifts. If these were companies people would be evaluating them on the value (i.e. impact) they provide for their money. So make your organisation stand out by offering to prove its value to prospective Direct Debit supporters – 'Try giving a monthly gift for one year and see what we achieve over that time'.
10. Test! – each cause is unique in how it might best articulate its need for ongoing funds, so it's critically important to test each element of your conversion activities – from your overall creative approach to the calculations you use to arrive at your ask levels.
If you'd like some help with building an effective supporter development programme or producing DD conversion appeals that really work, do get in touch with us on the phone on 01273 964018 or via email at richard@changestar.co.uk.
Read 'Fundraising secrets #1 – How to recruit donors using press ads'
ChangeStar is a fundraising and social change agency: see our work.
© ChangeStar July 2017