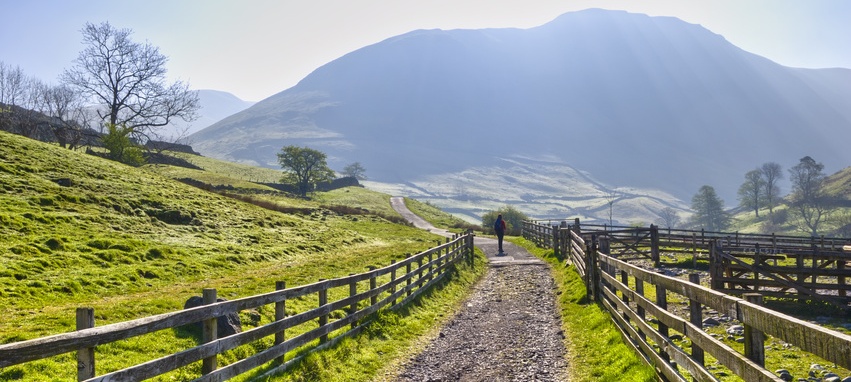 Special blog for ChangeStar Legacies Week: 11-15 July 2016
Legacies are a potentially massive source of funding, but many charities are not doing anywhere near enough to promote them to their supporters properly.  Consequently, your charity could be missing out on millions of pounds of potential income.
Our experience at ChangeStar from talking to and working with charities, both in the UK and internationally, is that many of them are happy to mention legacy fundraising in their supporter care activities such as newsletters, but are generally afraid to approach supporters with direct, clear, dedicated asks about legacies, and that even when they do this (for example, as a legacy appeal pack) it is too often seen as a one-off activity rather than the start of a long-term, direct, grown-up conversation about this subject.
First, we should say that the 'drip feeding' of legacy messages to supporters throughout a year plan is an important part of legacy communications activity.  Your charity (and its supporters) is missing out on a lot though if you restrict your legacy discussions to this.  Ongoing 'drip feed' activity like this is complementary to a programme of direct communications about legacies and should run alongside it – but not serve as an alternative to it.
Second, it goes without saying that it's vital to be cautious and incredibly sensitive in the way you communicate with people about the issue of legacy giving, as it is highly charged, personal issue. This doesn't mean though that you should avoid communicating with people about it at all, or in a direct and grown-up way.
Sadly, many charities seem to be scared of talking to their supporters directly about legacies, and we suggest they could gain an enormous amount of additional funding if they were to be bolder in doing this. This is the case not just abroad but also in the UK where the charity sector is supposedly further ahead in its legacy fundraising work.
We are certainly not recommending the aggressive promotion of legacies to the longer term detriment of supporter relations, but instead giving supporters a real opportunity to understand the impact they can have on the cause they care about by leaving a gift in their Will.
So, far from alienating and upsetting your supporters, a bolder, more grown-up approach to legacy communications could actually help you to build closer, stronger relationships with them.
In the experience of the clients we've worked with on legacy communications here at ChangeStar – from Fauna & Flora International to Coram – there has been very little negative reaction to direct legacy communications.
Our experience suggests that there are simple ways to talk to your supporters about legacies that could help you to transform both the level of income you get from this income stream, and potentially your organisation as a whole.  It has proved successful for a range of charities, including helping one charity increase their potential legacy income 8-fold in 5 years.
This week, as part of our ChangeStar Legacy Week, we are giving 5 charities advice on how to make their legacy programmes more effective. A key aim is to help them maximise the value of their potential legators and build good relationships with them, whilst keeping processes simple, manageable and affordable.
A simple programme might include an initial, modular legacy appeal pack, followed up a year later (and annually after that) by a simple, highly personalised 'legacy reminder' pack that provides a reminder to the donor about why legacies are so important to the charity, including evidence of the impact they have in helping beneficiaries. These communications can be complemented by other activities around them, and there are many ways to refine them so that they are truly personal, sensitive and respectful towards the recipient, and act as positive ways to help people consider the broader impact they would like to have on the world when they are no longer around.
To chat more about legacies or the potential for your charity's legacy programme, please give our Director, Richard Docwra, a call on 01273 964018 or email him on richard@changestar.co.uk.
As of today, 11th July 2016, there is still one space available for a free one-hour telephone consultation about legacy fundraising this week. Call us now on 01273 964018!
CHANGESTAR THEMED FUNDRAISING WEEKS
Our 'Legacy Week' will be the first in a series of specially themed weeks throughout the year in which we aim to share our knowledge and success on issues that are of real practical interest to fundraisers – from recruitment to donor appeals to converting more cash donors to Direct Debit.
To join the mailing list to hear about each themed week, please email info@changestar.co.uk and we'll be happy to keep you updated.