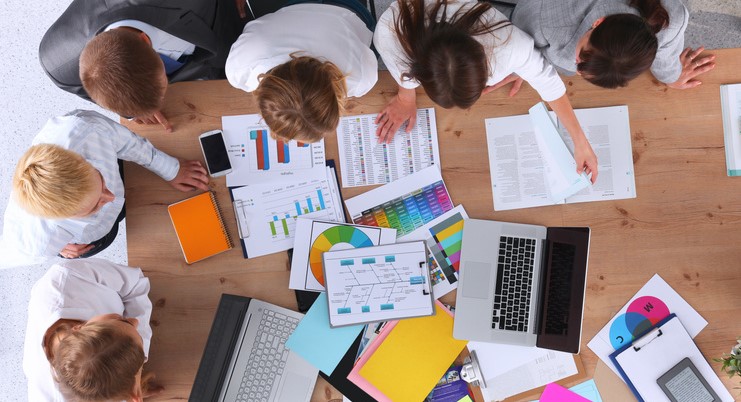 The launch of ChangeStar Express
At ChangeStar, we speak to lots of charities that are just starting to build individual giving programmes or whose current programmes are too small to make it viable to use an external agency or consultant.
We know that our input could make a massive difference to these charities, so we've been wondering for some time how we can provide agency-level expertise to help them, but at a lower cost. We've talked to a few such charities recently and asked them what they need. As a result we came up with a great idea – ChangeStar Express!
ChangeStar Express is an intensive one-day session, split into two halves – helping you identify your strategic priorities and then providing practical advice on how to get the most from specific fundraising activities.
Here's how the one-day session works:
Morning session – Identifying your strategic priorities
Our first step in helping a charity to optimise its income from individual giving would usually be to help it review its current activity and then develop an individual giving plan. This can take some time, and may be unaffordable for smaller charities or those who are just starting out in individual giving.
However, for charities at this stage in their development of individual giving, the good news is that it can also be quite clear what some of the strategic priorities will be in the first year or two of an IG plan. We can therefore provide some detailed, valuable guidance on this in a short space of time.
In the first half of the day we would therefore discuss where your charity is at in its individual giving work and what your aims are, and then give you some clear recommendations on the activities you need to include in your IG programme, when to do them and what your priorities need to be. This would give you a clear path to follow and would enable you to write the basic plan if you wanted to.
Afternoon session – Implementing your plan
In the second half of the day, accompanied by a strengthening slice of cake, we would explore how you can most effectively execute some of the priority activities discussed in the morning session.
This session would give you some really valuable, detailed, practical pointers that you could implement immediately and would give you real financial return. These would be tailored to your individual charity's needs, but they might include up to an hour on some of the following areas:
How to write a strong supporter recruitment pack or leaflet
How to write a strong legacy appeal
How to develop an effective High Value programme (including supporter care)
How to write brilliant cash appeals – using mailings and email
This 'ChangeStar Express' training in individual giving will be provided by Richard Docwra, ChangeStar Director. He has consulted on fundraising, campaigning and communications for global and social change for 20 years, working with organisations such as Oxfam, the Green Party, Concern and Blue Cross.
We are now offering this ChangeStar workshop to smaller charities or those with a lower-volume individual giving programme (4,000 or fewer mailable contacts), at a rate they can afford, to enable them to obtain agency expertise without agency prices.
To find out more or arrange a session, do get in touch with Richard, our Director, on 01273 964018 or richard@changestar.co.uk.
ChangeStar is a leading fundraising agency, generating some of the best results in the business. We work with charities including Fauna & Flora International, Epilepsy Action, Humanists UK and Blue Cross.
Just this one day could help you get started on the right track in your individual giving work, and also help you raise a considerable amount of extra income! We can of course also support you as you implement the plan after the workshop. This could be whatever help you need – from strategic input to creative development, or simply providing a friendly ear to help you deal with any challenges.