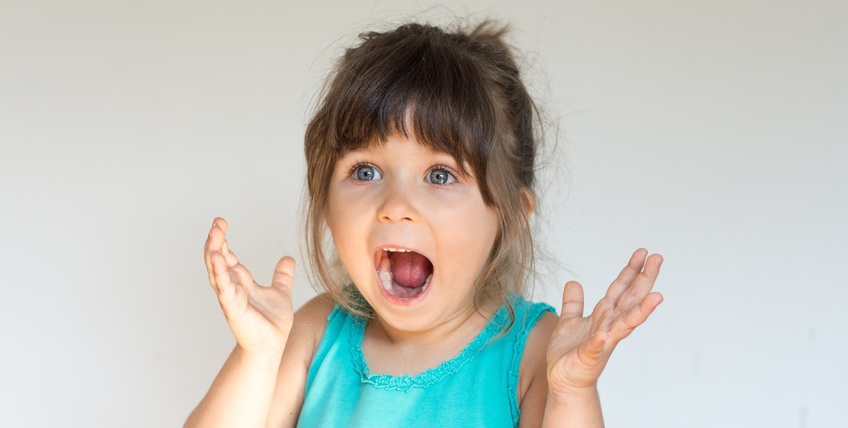 Legacy fundraising is perhaps the most important area of individual giving in terms of the value it can provide to a charity. Yet, many charities – including some of the largest – fail to give it enough investment or priority in their communication plans. This could be for many reasons – from a lack of awareness of its importance through to a fear of communicating with people directly about the sensitive issue of death. Whatever the reason, many charities are missing out on a great deal of potential income as a result.
At ChangeStar we have helped a variety of charities to transform the income they receive from legacies, using inspiring creative and a simple, effective legacy communication strategy. Our contact details are at the bottom of this post if you'd like to transform the value you get from legacies.
This post gives 3 key principles you need to adopt in your legacy fundraising if you want to get more out of it:
1. You need to ask
Fundraising is essentially a simple discipline. Follow some basic rules and there is a good chance you will gain reasonable results.
Perhaps the simplest and most important principle in fundraising is 'if you don't ask – you don't get'. Yet unbelievably, many fundraisers completely fail to follow this rule when it comes to legacy fundraising.
If you want people to leave legacies your charity you need to ask them clearly and directly. It needs to be done with sensitivity, but it needs to be done. Many charities take what we call a 'drip feed' approach to legacy asks – mentioning them in newsletters and other supporter care communications. This is an important component of a legacy communication plan, but it is not enough on its own, as many supporters will not read these communications or be drawn to the legacy asks within them with any great focus.
So, you need to send a solus legacy ask to your supporters. A letter and pack dedicated to one thing – asking people to leave a legacy to your charity.
You (or other people in your charity) may feel there is no space in your mailing schedule for another appeal like this. But you need to make space – even if it means cutting out another appeal. You may also feel (or be told by others) that there isn't enough budget for an appeal like this. But, in terms of investment, it's the very definition of a no-brainer – if the average residuary legacy is around £60,600¹ it potentially takes just one successful response to bring a substantial return on your investment.
If you (or your board) need any further convincing – here's some evidence. One of our clients tracked the impact of including a solus legacy appeal in their communications programme. They found it generated 8 times the number of legacy pledgers per year (and therefore 8 times the potential legacy income) than simply 'drip feeding' their legacy messages through supporter care communications.
2. You need to talk about legacy giving regularly
Sending one legacy appeal will be useful. But if you want to build a consistent stream of legacy pledgers, you need to establish an ongoing programme of legacy communications that build a dialogue with people about legacies, the impact they could have on your charity, and most importantly (as we'll see in point 3 below), the role they could play in helping the individual supporter leave a significant positive impact on the world.
Building this programme can be much simpler than it sounds. At its most basic level you only need to send one solus legacy communication each year, and this needs to continue to inspire people, whilst showing more evidence of the impact that legacies can have to the cause and beneficiaries they care about. These packs don't have to be complicated or time consuming to produce to be effective. Contact us to find out more!
3. Focus on inspiration, not administration
Your legacy communications should be a means of inspiring the recipient about the potential effect they could have on the world – the legacy they could leave as an individual.
Ask them what impact they want to leave behind as an individual at the end of their life. Show them how your organisation could provide them with the best way of achieving this – and what they could achieve. There are many ways to do this – from showing their potential impact on one specific beneficiary as an example, to plotting out a timeline of 'big win' milestones that they could help the charity to achieve in the future.
Although the pack (like any other good appeal) should focus on the impact the individual can have on the beneficiaries, your organisation also needs to show why it can be trusted with spending their legacy effectively and wisely. Perhaps this could be demonstrated by quotes from other legacy pledgers, examples of how you've spent other legacy gifts or a brief note to show its history and credibility.
There was a trend several years ago for legacy packs that focussed on showing donors how to make a gift to the charity in their Will, but it's no great surprise that these were generally found to not be as effective as packs that inspire people. It's fine to include a small leaflet in your pack telling people how to go about leaving a legacy, but make the focus of your pack on inspiration, not administration.
Over to you!
So, those are three initial principles to help you increase your legacy income. There is of course more to successful legacy fundraising than these three principles, but they will give you a good starting point that many charities are currently missing at the moment.
If you'd like strategy advice and creative that will seriously increase the value of your legacy income, then contact us on (01273) 964018 or email me at richard@changestar.co.uk.
Richard Docwra
Director, ChangeStar
Was this blog useful to you? Then check out:
Fundraising secrets #2 – How to convert cash donors to Direct Debit
Fundraising secrets #1 – How to recruit donors using press ads